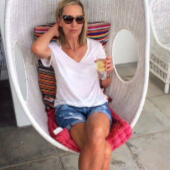 Latest posts by Bella Dippenaar
(see all)
It may seem strange to see a statement such as, Atlantic City blackjack, but there are different rules and regulations for this version of blackjack.
The rules governing the Atlantic City blackjack are as such.
Atlantic City blackjack is similar to Las Vegas blackjack excepting that Atlantic City blackjack uses either six standard decks or eight standard decks of cards instead of the Vegas blackjack four decks and a late surrender is acceptable. For the players, the Atlantic City blackjack rules are that a player is allowed to double down on any two cards held, after splitting a player is still entitled to double down.
A player is able to split his hand three times which makes up four hands held by the player in total.
An Ace may only be split once by the players, each split ace will only be hit with one card, and if hitting twenty one on a split ace it will not be seen as blackjack by the dealer.
Should the dealer's first card be an ace or ten he is permitted to check the hole card and if that cards offers a blackjack for the dealer then the hand is won by the dealer and all players' bets are lost to the house.
This is called peeking and is a standard dealer rule in Atlantic City blackjack. The dealer in Atlantic City blackjack must always stand on a soft 17. On any dealer cards less than 17 the dealer must hit.
In Atlantic City blackjack the option of early surrender was given as blackjack rule, this rule is far more advantageous for players.
Over the years this rule has been mainly been removed from Atlantic City blackjack rules. A late surrender is when you are given the option to give up your half of your bet so as to not have to play your first two cards; the player will still lose their whole bet if the dealer hits blackjack. In Atlantic City blackjack all cards are dealt face up and the players may not touch their cards.
Atlantic City blackjack is governed by the Gaming Commission and as such should there be any amendments to the blackjack rules it must first be approved by the Gaming Commission.
Frequent Questions About Atlantic City blackjack
In the game of blackjack played in Atlantic City, how many decks are used?
The house has an edge of between one and two percent at the typical blackjack table in Atlantic City. These games use either six or eight decks, and the payout for natural blackjacks is only 6:5 to 1.
What is the lowest bet that can be placed when playing blackjack in Atlantic City?
There are still some blackjack tables in Atlantic City that cost $5. However, it only has a limited supply of these stakes available for purchase. The following two casinos are the only ones that typically provide a minimum wager of $5 for their customers.
Is it possible to play blackjack online in a legal setting?
Absolutely. You do not need to be physically located in a state that allows gambling in order to sign up for an account at an online casino; all you need is access to the internet. To be able to place a wager, you will, however, need to be physically located within a state that allows gamblers to legally participate in online casino games.
Blackjack Bonus Games
The blackjack bonus games were designed to be specifically easy to play and understand. These bonuses will accompany the standard blackjack bet and will also need to be made well before you will receive your first cards. When you settle into your comfortable chair with a very friendly dealer you can then look to the table maximum and minimum sign and then settle in for a nice relaxing game should the bet levels be OK with your bankroll.
It is important for you to be able to relax as well as have fun while playing, so it will always be advisable for you to start at a table which will offer you a comfortable limit in terms of the bankroll you are playing with. Should you wish to start with your $100 buy in you may find that a minimum bet of five dollars might suit you just fine. The twenty five dollar table limit would probably be a bit steep for you at this moment in time.
The game of blackjack itself might seem intimidating to the novice new player, but if you read up on all the various rules that govern this great game then it won't be that much of an issue for you to get into the swing of things. The dealer will be responsible for making the change in the chips for the cash buy in that you need to adhere to.
You will then be able to place the minimum and maximum bets on the bonus bets, however it is true that most can only by up to one dollar bets. You will also find that bonus bets will stand independently from the normal blackjack bet and will also be at times referred to as side bets. They are the optional wager with the brand name games such as Progressive Blackjack, Royal Match and Lucky Ladies, among others.
These are only some of the rules that govern the blackjack bonuses. Enjoy playing your favourite blackjack games whenever you want anywhere you are online today.
Where Can I Play Atlantic City Blackjack?