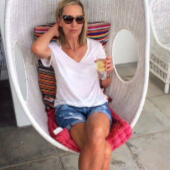 Latest posts by Bella Dippenaar
(see all)
Nothing is more appealing in today's world than the prospect of making travel plans and departing for an exotic location to spend some time away from home. It is critical to remember that quality is more important than quantity, especially in light of Instagram's growing influence as a source of travel inspiration.
The vast majority of us are interested in expanding our life-enriching and cultural experiences through travel; however, there is a widespread misconception that to have a genuine adventure, we must either become digital nomads or sell everything we own and travel the world. The truth is that the vast majority of us cannot afford to leave our jobs, but we can afford to gain new experiences.
This is precisely why the popularity of micro adventures has recently increased. You don't have to empty your bank account or abandon your real-life responsibilities; all you need is a few days and an open mind. Learn more about this one-of-a-kind mode of transportation and peruse our list of micro-adventures. Microadventures to get ideas for your first trip of this type.
What does it mean to have a microadventure?
Microadventures are simply experiences that you can have in your immediate surroundings for a couple of days. The term was coined by Alistar Humphreys, a British explorer, and you can thank him for it.
Humphreys was named National Geographic Adventurer of the Year for his dedication to microadventures. On his website, he emphasizes that "you don't need to fly to the other side of the planet to go on an expedition." You don't have to be a world-class athlete, have years of experience, or have a lot of money to go on an adventure; "all that's required is an adventurous mindset."
The benefit of going on microadventures is that you can reap the benefits of travel at any time of year. These advantages include the ability to try new things, deviate from your usual routine, push yourself beyond your comfort zone, and participate in activities that you would not normally do. Consider it a staycation with a little more oomph, a weekend getaway with a little more oomph, or an add-on to a business trip.
Who should go on a short-term adventure?
Honestly? AnyoneAnyone and everyone! If, on the other hand, you're looking for more practical reasons, the following people are excellent candidates for micro adventures micro adventures:
I haven't been absent in a long time.
Interested in having more exciting experiences in between trips?
Are you short on time or have a limited number of vacation days?
Because of the need to stay close to home, I dislike flying (because you can avoid planes).
Do you want to get away from it all in style?
Find your mini-adventure to embark on
Whether we are experienced travelers or not, we could all benefit from a little more excitement in our lives. A micro adventures goal is to get you out of your comfort zone, to discover something new and off the beaten path in your daily life, and to provide you with a new perspective on familiar things.
Humphreys walked the entire 118-mile length of the M25, a motorway that completely encircles London, as part of one of his microadventures. Because it is so routine, the M25's dull and monotonous rigor is not exactly a source of inspiration for many commuters. Humphreys, on the other hand, was attempting to reframe it as something that would energiseenergize him.
"As soon as the idea formed, I knew it would be an adventure," he writes in a blog post about the experience. This isn't a particularly exciting adventure. But that didn't bother me at all. That was not what I had in mind. I was looking for something small. I wished for a brief but thrilling experience. Before we set out on our journey, my good friend and fellow explorer Ron Lilwall, whom I persuaded to accompany me, and I decided to document our journey through the medium of film.
The following are some suggestions to get you started on your microadventures. The key to success is to embrace the element of spontaneity.
Make a trip to your backyard or explore the area around you
Be a tourist in your city if you want to gain a new perspective on your surroundings. A staycation does not always imply staying in the same place the entire time. Unfortunately, many of us don't make an effort to visit places of interest and landmarks near where we live. You don't have to stand in line for hours to see a famous structure; instead, plan a walking tour or a food tour. Microadventures are all about pushing oneself to encounter the mundane in unexpected ways.
If you want to have a microadventure that takes you a little further away from home than usual, look for short tours in neighboring cities, states, or countries. Long weekends are ideal for a more in-depth version of a microadventure. Numerous companies offer three-day tours that allow tourists to participate in activities such as hiking, biking, or deep research into the history and culture of a specific location. These tours are available from a variety of different companies.
If you believe that the only people who can get away for the weekend are those who live in Europe, think again. Simply choose a location that is easily accessible to you, such as one that is a short drive or flight away, and be open to what the world has to offer. You should consider the thousands of tourists who visit the region where you live every day, whether you live in North America, New Zealand, Australia, Africa, Asia, or the Middle East. Borrow a chapter from their book and follow in their footsteps to discover what's right outside your door.
Add a few days of vacation to the end of your business trip
If you want to be smart and make the most of your time in a destination, why not add a couple of days to the end of a trip that has already been paid for? Because you will only need to miss one or two days of work, this will not interfere with your vacation time or your productivity at work.
After a long day of business meetings or a stressful convention, this is the ideal time to embark on a mini-adventure and perhaps even relax a little. If you are the type of person who gets homesick after being away from work for an extended period, giving yourself something to look forward to while you are away from work may help you enjoy your time away from home more.
You are not even required to participate in tourist-related activities. You can make the most of the extra couple of days by scheduling an experience that speaks to you or indulging in something that piques your interest. While in the area, consider taking a class, attending a meetup, participating in a homestay, spending time on a farm, or riding a train. There are numerous options available. Also, keep in mind that you can continue any of these mini-quests once you return home!
Take advantage of the available sales and discounts on airline tickets
Subscribe to newsletters or follow blogs that provide updates on cheap airline tickets. Rather than attempting to travel to a specific location and being rigid with your travel dates, try to travel on the spur of the moment and keep an eye out for inexpensive flights to unexpected destinations that are available over the weekend.
Always choose quality over quantity
Even though a few days may not seem like much time, keep in mind that the goal of microadventures is to nurture and cultivate your adventurous spirit rather than to cross items off a bucket list. If you're visiting a new place, don't try to do everything in one weekend. Instead, focus on one activity that interests you and give it your undivided attention.