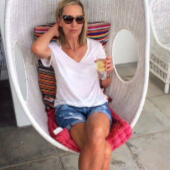 Latest posts by Bella Dippenaar
(see all)
The concept of virtual reality is not new, and it has long been a popular piece of technology in classic works of science fiction. However, virtual reality (VR) has only recently become a reality, and it has matured to the point where it is almost ready for widespread public adoption.
Even though there is still a long way to go before everyone has a virtual reality headset at home, the technology that is currently on the market shows that we are on the right track. This is especially true when you consider the fact that there are so many fantastic games to choose from. Let's look at some of the best Virtual Reality (VR) games that are currently available and worth playing.
Hardware for Virtual Reality (VR) Gaming
Our list of recommendations includes the best games for the HTC Vive, Oculus Quest 2, PlayStation VR, Valve Index, and Windows Mixed Reality headsets (some titles work with discontinued or soon-to-be-discontinued hardware like the Oculus Rift S). The majority of these devices and games have become more affordable in recent years, making them more readily available for purchase.
Whether you choose the HTC Vive, the Valve Index, or a Windows Mixed Reality headset, keep in mind that to push pixels to the headset displays, you will also require a powerful gaming desktop or a virtual reality-ready laptop. Find systems with fast central processing units (CPUs), top-tier graphics processing units (GPUs), and a sufficient number of USB ports to connect all of these peripherals for the best possible experience.
Because any PlayStation 4, PS4 Pro, or PS5 console will be compatible with the PlayStation VR headset, PlayStation owners won't have to worry about system requirements. Although the Oculus Quest 2 can be connected to a computer to run more graphically intensive games, the Oculus Quest 2 and a few other virtual reality headsets are primarily self-contained units.
1. The Uproar
Thumper is a UighHigh-octane, one-of-a-kind rhythm game that emphasizes the importance of combining excellent sound design with stunning visuals. The player will control a silver beetle as it navigates an alien world and engages in intense boss battles. They will come across some truly unique environments along the way. There aren't many games that can match Thumper's pace and intensity, both of which are significantly increased when played through a virtual reality headset. It's a fun game that will keep you entertained for many hours at a reasonable price.
2. Subnautica
Subnautica is a video game set in an underwater world that challenges players to use their wits, knowledge, and the various tools at their disposal to stay alive despite the many perils that lurk beneath the surface. The game is not only entertaining to play, but it also includes a plethora of breathtaking settings, each with its distinct biome as well as its flora and fauna. Subnautica, which was recently released to widespread acclaim, has quickly risen to become one of Steam's all-time best-selling video games. The experience is enhanced by playing the game in virtual reality (VR), which allows the player to truly immerse themselves in the game's action and exploration.
3. Hitman
The Hitman games have always been popular, in part because of the challenging nature of the objectives, but also because of the one-of-a-kind setting that the developers have created. The final installment of the trilogy is widely regarded as one of the best video games ever made, and it can now be played using virtual reality headsets thanks to a recent update. Even though the graphics are a little dated, there is still a lot of fun to be had here. This is especially true if you want to revisit some of the older missions, but this time with virtual reality gameplay. If you become bored with the game, you can always see what's new at Crypto Thrills Online Casino.
4. Skyrim (The Elder Scrolls series)
Skyrim, which debuted in 2011, has quickly grown to become one of the most popular video games of all time. It is also available on nearly every gaming platform released in the last ten years. Virtual reality enthusiasts were overjoyed to learn that the open worldopen-world role-playing game would be available with VR functionality. This would allow the player to immerse themselves in the world of Tamriel. In this location, you can exercise control over each hand separately. This not only makes fighting with a sword and blocking with a shield easier, but it also makes using magic a lot more fun.
5. Saber Beat
You've probably heard of Beat Saber, but the fact that it's so well-known doesn't mean it's not still a significant contributor to gaming system sales. Beat Saber is a rhythm game in which the player uses two wrist-mounted lightsabers to slash their way through various tracks. The game has a simple concept that is executed well. Since the game's meteoric rise in popularity, track packs have been released by artists such as Virtual Self, Panic at the Disco!, and even the virtual band K/DA from Riot Games' League of Legends.
If you're playing the game on a PC, there's also a fantastic modding community that supports the game. Custom tracks and lightsabers with two blades are among the intriguing new additions to the gameplay. Beat Saber is without a doubt one of the most impressive Virtual Reality (VR) games, thanks to its ability to transform songs that the player thinks they know into vibration-based, multisensory experiences that deepen the player's appreciation for the music.
6. Beyond No Man's Sky
The botched launch of No Man's Sky was a controversial learning experience for the game's developer, Hello Games, who then worked admirably to fix the game over the subsequent years, blossoming the original concept into something particularly beautiful and addictive. Uncompromising VR was added to the game with the Beyond update, which was yet another treat for dedicated players.
In addition to the mind-boggling experience of accelerating to warp speed and breaking free of a planet's orbit, you will have the benefit of using a head-mounted display to carry out your daily tasks. When you look up at the stars in real life, you realize how insignificant you are, and this video game does an excellent job of instilling in the player that same beautiful feeling. You'd be hard-pressed to find a more replayable virtual reality game, especially given the scale and scope of the procedurally generated universe, and despite the controls taking some getting used to.