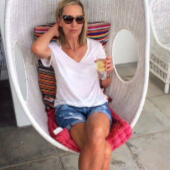 Latest posts by Bella Dippenaar
(see all)
We enjoy traveling. Traveling can introduce you to a whole new world of experiences, and it doesn't matter how long or far you go; it can be as short as a long weekend or as long as a month. Furthermore, we do not always travel alone, nor do we only travel for fun. If we are relocating or taking a gap year, it is not uncommon for our four-legged companions to accompany us on long-distance flights or drives. 
Traveling without a canine, feline, or reptilian companion can be difficult, taxing, and generally stressful. So let's keep things simple. We not only scoured the internet for pet-friendly travel options, but we also polled knowledgeable friends and family members and took our pets on vacation to compile this detailed guide. 
Making reservations at a pet-friendly hotel 
As a result, whether you are traveling for business or pleasure, you will likely spend at least one night in a hotel, motel, or lodge. Are animals of any kind allowed to accompany you? And if you are, what specific conditions or circumstances must you follow? 
Fortunately, an increasing number of establishments are beginning to accept pets; however, the rules will differ greatly from one location to the next. There is no universally accepted definition of "pet-friendliness"! Before you make any reservations, we recommend that you ask the following questions to the providers of your accommodations: 
What accommodations are available for guests traveling with pets? 
The pet-friendly rooms are usually on the main floor, where guests have quick and easy access to the surroundings. If you want to book a more upscale room, keep in mind that the hotel may not be able to accommodate your pet dog or cat. 
What kinds of animals, what sizes, and how many are allowed? 
Hotels and other types of lodging that accept dogs may not accept other types of pets, such as cats. Some establishments only allow pets of a certain size, while others limit the number of pets permitted in each room. 
Do pets fall under the purview of any specific rules or regulations? 
The hotel you are staying at may have a policy requiring guests to keep their pets off of the furniture and away from certain common areas, such as beaches or outdoor dining areas. Many establishments do not allow guests to leave their pets alone in guest rooms, even for short periods. 
Is there anything that can be done to help with pet care? 
Do you want to go sightseeing but would prefer to leave your friend at the hotel for a few hours? You could ask the establishment if it offers pet sitting services or if the staff is familiar with any reputable local animal daycare facilities. You can also inquire whether they can provide a water bowl and food for your pet, as well as whether they have a list of dog parks in the area where you can take your pet. 
How to Fly with Your Dog or Cat 
According to the Air Transport Association, more than 500,000 animals are transported by plane each year. Even if almost all of these events go off without a hitch, it is still true that flying with your pet can be stressful. This is undeniably true. Because the airline you choose can impact how easy the trip is, make a note of this story and save it for later before continuing to read. 
Here are the eight steps you must take to fly with your pet
Reduce your use of sedatives
The veterinarians we spoke with strongly advised against using sedatives and tranquilizers, even if it is something that comes naturally to you. These medications can make your furry friends feel even colder if they are kept in the airplane's hold, putting them at risk of dangerous temperature drops. 
Obtain a certificate of good health from your pet's veterinarian (that includes vaccinations) 
This health certificate must meet the requirements of both your destination and the airline you will be flying with. In most cases, these certificates should be obtained at least ten days before the flight to ensure that the information is accurate and up to date. 
Check into quarantines 
If you are traveling internationally, you should find out ahead of time whether your pet will need to stay in a quarantine facility upon arrival. This can also vary depending on the breed of the animal; therefore, you should double-check this ahead of time because quarantine periods can be quite lengthy. 
Make sure you get the correct crate and that you include food and water
Use a portable kennel that not only meets your airline's requirements but also comes highly recommended by previous passengers. 
Make certain to book a nonstop flight 
Flights that do not require stops are more convenient and have a lower risk of something going wrong (think delays and unexpected rerouting). 
Feed your pet four hours before your flight 
Give your pet a good meal and plenty of water four hours before takeoff to keep them happy, healthy, and full. This will allow them to use the restroom if necessary. 
In advance, notify the airline that you will be traveling with your pet 
When booking your flight, you must notify the airline that you will be traveling with your pet and take note of the airline's policies and requirements for traveling with your pet. Contact your airline again two weeks before your flight to ensure that you have completed all the necessary steps and requirements. 
Your pet should be wearing a fancy collar (and their crate)
 If a rabies tag is required, make sure your pet wears a collar with pertinent identifying information, such as your address, the address and phone number of a friend who can help in an emergency, and rabies tag, if one is required. 
Some may wonder why you would bring your pet along on your relaxing vacation or gap year; however, many pet owners are aware that traveling with pets, when done correctly and responsibly, only strengthens the bond between the two of you and makes your trip even more enjoyable. However, it is critical to remember your pet's limitations.
For example, if you notice that your pet becomes especially anxious during flights, or if they have any medical conditions that are exacerbated by travel, you should consider shortening their journeys. In any case, you should pack your bags because you and your pet are about to embark on a once-in-a-lifetime adventure!